No raindrops on roses or whiskers on kittens, just a few things that have given me Teh Happy lately:


Ann Aguirre - Blue Diablo, Corine Solomon book 1

Category: Lava Cake - reads like warm Chocolate Lava Cake... à la Mode... sprinkled with nuts (A,A-)
Flame Height: 3.5" out of 9"

Today is the offical release date for Ann Aguirre's Blue Diablo. Yes, I read the eArc, but this one's a keeper and I'll be buying the print too.

In case you haven't seen it yet, head over to Ann Aguirre's site to download her April newsletter (or you can join her Google group to read it). Why? Because AztecLady, who creates the newsletter, was apparently crafting with some of Tracy's glue and asked me to contribute a short piece on Urban Fantasy heroines.

Here's the section of that article that pertains specifically to Blue Diablo (quoting myself. heh.):


You know how you'll often hear a guy referred to as "a man's man"? Well Corine is "a woman's woman" that I couldn't help but identify and empathize with.

Ann has given us a heroine who's more BFF than avatar. She'll have your back in a bar fight; but she won't be bailing you out of jail because she'll drag your butt out from under the bar and through the window before the cops ever get there. She loves food, drinks, and damns her hips. Corine sometimes has to bite her tongue to hold back inappropriate comments, and sometimes she doesn't bother to hold back. She gets horny and gets satisfied, whether alone or with someone else—unless she's denying herself to prove a point. She unabashedly appreciates a nice helping of eye candy. And, oh yeah, she also happens to possess a few paranormal gifts that have kept her on the run most of her life and get her involved with other not-quite-normal characters. Those other characters include her ex-boyfriend, Chance, who's complicating her life again, but still needs to prove to Corine that he's not just offering lip service (in more ways than one).

Within just a few moments of meeting Corine I eagerly followed her away from my world and into hers. Is there anything better than feeling reality slip away as you settle into a great book? Blue Diablo reminded me why I love to read, and Corine reminded me why I love to read Ann Aguirre's characters.

Really, I could go on and on about Ann's new type of Urban Fantasy heroine but that quote pretty much sums up why
Blue Diablo
really is as nummy as "
warm Chocolate Lava Cake... à la Mode... sprinkled with nuts
".
Read more about it
here
. And while you're on Ann's Site, check out her
blog's sidebar
to see all the stops in her
Blue Diablo
blog tour- she'll be here on April 20th.
She's giving a copy of Blue Diablo away at each stop of the tour!Piquant Opines:
Book Smugglers
,
Darque Reviews
,
Rosie
,
Katiebabs
,
RT
Have you read this book? Feel free to review or link to a review in the comments. Even if you don't agree!
♥ ♥ ♥ ♥ ♥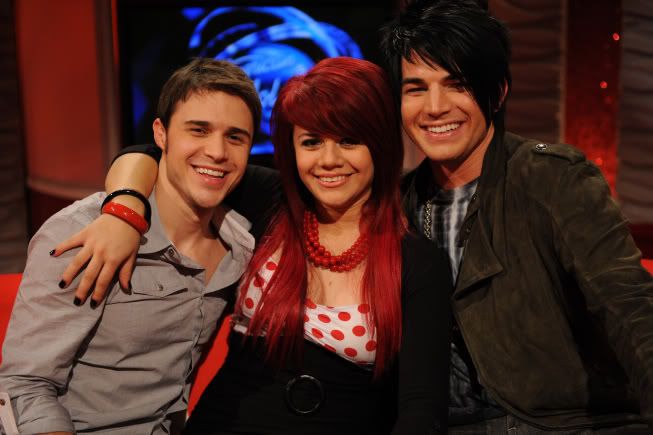 American Idol
- or more specifically, Adam Lambert (at right in pic) and his opening acts Kris Allen (left), and Allison Iraheta (center). Okay, I'll add Matt Giraud in 4th place, but I think Danny Gokey and Lil Rounds are overrated and not unique enough. Same goes for Anoop Desaii, but I never did get Scott MacIntyre's appeal. Alexis Grace should have been part of my top 4 or 5.
However Adam is the one I wait for each week, the rest just entertain me while I'm waiting to see what he'll do next. The term "gifted" gets thrown around way too often, but this kid truly does possess a gift. What I find hilarious is the non-scandal that occurred when he was "outted" (can you out someone who's already out?). Straight men do NOT sing Cher songs! DUH! Nothing shocking going on here people, move along.
The best way to describe his voice is that he's the luv child that resulted when Steven Tyler, Sam Harris, and Freddy Mercury got together and gang-inseminated a drag queen Liza Minelli impersonator. Yeah, sometimes he's over the top (an Indian influenced
Ring of Fire
, Adam? Seriously?! Holy Shit, Dude!). But what a gift he has! This kind of singer rarely comes along. And when he reigns it in and keeps complete control of his gift, the results can be unforgettably brilliant (although I'm not too crazy about the Elvis/Dean Cain look instead of his edgier look):
What's odd though is that the iTunes downloadable studio version is overproduced instead of haunting and stripped down like he did it live. My guess is that he was allowed more control over the live version.
♥ ♥ ♥ ♥ ♥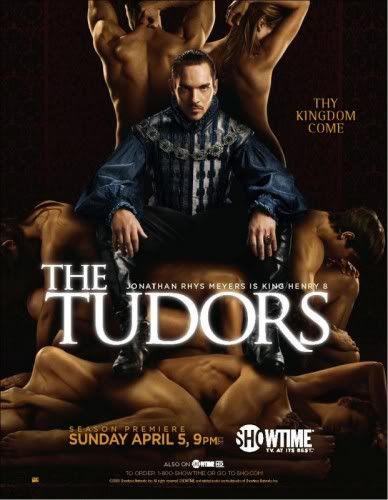 Season 3 of
The Tudors
on Showtime- although it's scheduled rather oddly since the promoted episodes are available On-Demand about a week EARLIER than the promotion date. So, even though the the first episode of season 3 just aired this past Sunday, I've already watched the second episode On-Demand. Go figure.
Anyway, I
mentioned before
that each episode is like an Oscar-worthy movie, but have I mentioned that I have a complete
Cougar Lust Crush
on Henry Cavill who plays Charles Brandon, 1st Duke of Suffolk? Fortunately,
his character
has only had a loose connection to the real life
Duke of Suffolk
, so I don't have much advance knowledge of what happens to him in the series. But DAYUM, I could nom him!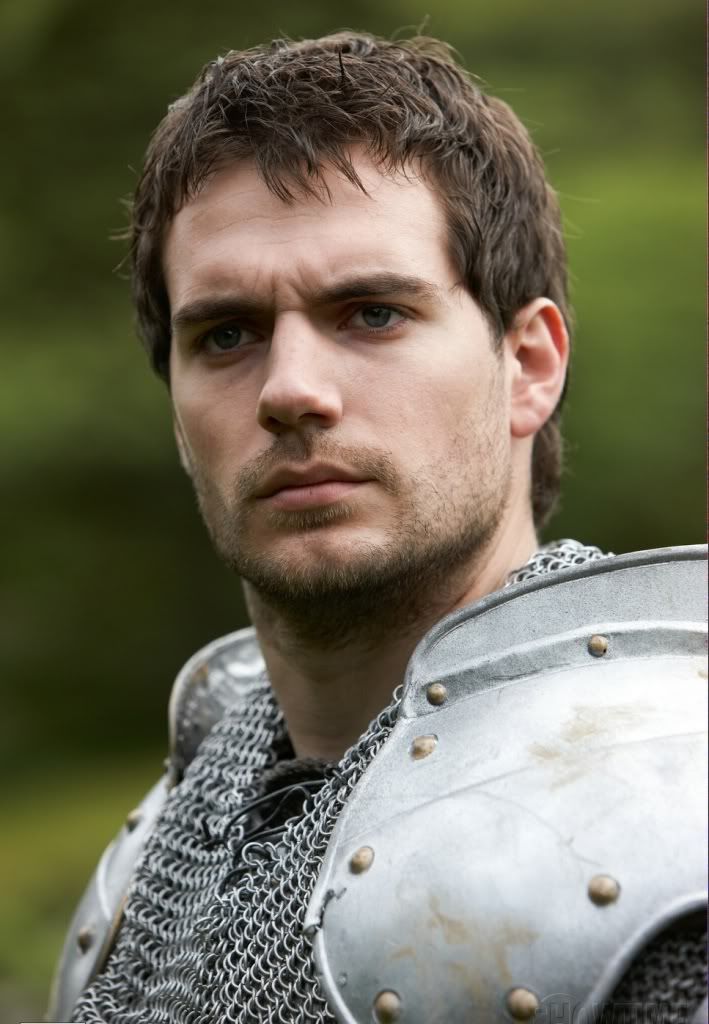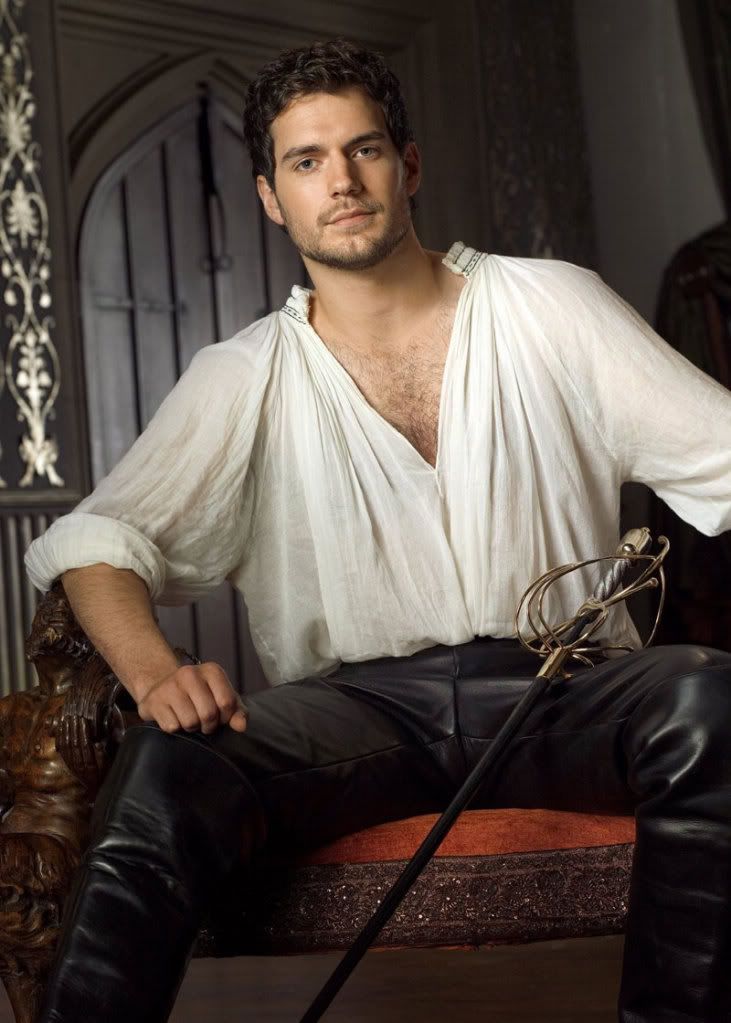 nomnomnomnomnom
♥ ♥ ♥ ♥ ♥
I haven't quite decided if this next bit of news gives me Teh Happy or not. Back in
November 2008
, I posted that IFC (Independent Film Channel) had commissioned Lionsgate to develop a TV pilot based on the
Anita Blake series
by
Laurell K. Hamilton
.
Well, on March 31, 2009, the
official announcement
was released that the project is on IFC's schedule for Summer 2010.
This LKH blog post
contains several links to the announcement details. However I'm still trying to wrap my head around this being an IFC project. Yet Lionsgate is no lightweight in the industry, so this could be interesting or a disaster, particularly in light of the following section of the press release (bold WTF-ery emphasis added by me):
"'Anita Blake: Vampire Hunter' marks the first time in IFC tv's history that we have created a fictional feature film for the network. IFC is appealing to its core base of men ages 18-34 who are looking for vampire content. The popularity of the network in this demographic indicates that there is a clear demand for films that delve into provocative topics and nothing is more classically provocative than vampire lore" said Jennifer Caserta, EVP and general manager of IFC tv. "Anita Blake fits perfectly with our successful original programming."

"Laurell has created a fascinating heroine in Anita Blake and we quickly recognized the onscreen potential for this vivid character," said Kevin Beggs, Lionsgate's president of television programming and production. "We have an outstanding creative team and are excited to be moving forward with IFC, which will allow us to fully explore the complex world of Laurell's highly intriguing and erotically charged novels."
See what I mean? Are they mixing up the later books with the earlier books and producing one-handed viewing for the ComicCon crowd? BTW, I always thought that vampires were more popular with women.
So will this be entertaining or a clusterfuck... or possibly an entertaining clusterfuck?