Ann Aguirre - Blue Diablo, Corine Solomon book 1

Yes, that's right, in between her world travels and calls to the gas company, Ann Aguirre has been doing a whirlwind Reader Blog Tour that ends right here before she jets off to RT Con in Orlando.

Ah well, last week I finally gave up and cancelled my hotel reservations for RT Con (I had reserved suites at two different hotels just in case I ended up going). So, since I won't be meeting Ann in person after all (or you either, AZL), I'm at least lucky enough that she's stopping by today to share a bit of warm Chocolate Lava Cake... à la Mode... sprinkled with nuts (Yep, it's that good).

Read on to find out how you can also be lucky enough to enjoy a copy of Ann's urban fantasy, Blue Diablo, or if you've already read it, watch for Ann's alternate prize.

But first, Ann dishes about Corine's sex life (note Ann's casting choices that I want to disagree with SO badly)...


♥ ♥ ♥ ♥ ♥
By now, many of you will have read
Blue Diablo
. (If you haven´t, what are you waiting for?!) That means I can discuss the book in a bit more detail than I have done previously in the tour. Yippee!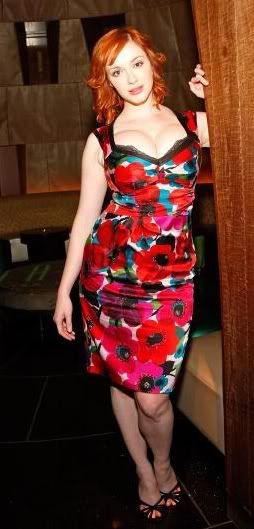 Since this is Bev´s blog, I´m going to talk about sex and relationships, or vice versa, maybe.
[Bev: Whatever could you mean? ::bats eyes innocently::]
In
Blue Diablo
, I explore the trope of lovers reunited or star-crossed lovers, if you will. That´s Corine and Chance.
She broke up with Chance eighteen months before the start of the book, believing he didn´t love her as much as she loved him. She felt as if he only maintained a relationship with her because it was convenient, and he wanted to profit from her gift. So she left him in the middle of the night, after an accident that nearly cost her life.
Chance represents many things to Corine: adventure, danger, excitement, potent sexual attraction. Blogger
Katiebabs
did a great job of describing him, in fact. Let me quote her briefly:
¨Chance is that seductive type of guy a woman would do anything for... a slick guy...¨
YA author
Stacey Klemstein
, also known as
Stacey Kade
, had the following to say about the book:
¨It was so REFRESHING to read something different but still an urban fantasy, if that makes sense. Also? Chance is HOT. His ability in particular or his luck, however you phrase it, was particularly intriguing because it was like nothing I'd ever heard of before. I'm totally 100% Chance. I like Jesse, too, don't get me wrong, and he's probably a better long term relationship choice, but...I have a thing for bad boys. Not that Chance is bad exactly, just more dangerous somehow.

I LOVE that about these characters too. Corine's gift is a gift but it hurts her and leaves her with physical marks. That, too, is something I'd never read before. And Chance is dangerous, not because you could get your heart stomped on, which is the usual kind of danger, but with his luck, you could end up being a victim. Basically, loving him could kill you.¨
She has totally hit the nail on the head, regarding the conflict inherent in their relationship. It´s not just that they have communication and trust issues (and they do). There are also real concerns about his gift. He nearly got Corine killed once before because of his luck, and it doesn´t have an off button. (You´ll need to read it to understand, and if you´ve already read it, good for you!)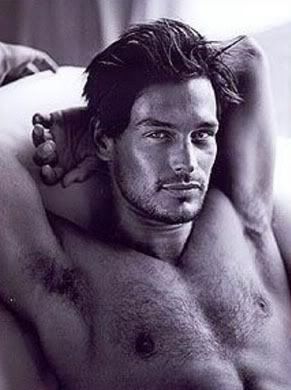 As for Jesse, he represents safety and securty, home and earth. With Jesse Saldana, Corine could realize her dream of being normal, marrying into a family of ¨Gifted¨ humans, who have known about their abilities for many generations. She would have extended family, inlaws, cousins. This is stability. He represents everything she´s ever wanted. But is that what she wants, really? Should she make the safe choice?
Chance, on the other hand, has only secrets he hasn´t shared, including his real name and the identity of his father. He has a mother who is nearly as mysterious as he is, but with him, Corine will never have the sense of community and belonging she so fiercely desires. Is passion enough? Chance also has difficulty communicating and suffers from an inability to give of himself fully. In
Blue Diablo
, we see him struggle with that, and we see Corine´s reaction to his failure to meet her needs. But he loves her, desperately. It´s intense and bittersweet and heartbreaking at times.
As for sex, that will be handled differently in this series. Corine is a highly sexual woman, but she has enjoyed a series of one-night stands in Mexico, men she didn´t bother to get to know, and who fulfilled a physical need but not her emotional ones. Before she gives of herself again, she wants to know she´s found the person she can build a life with. That means she won´t be jumping in and out of bed, however much she may want to. No spur of the moment flings. She wants it to mean something, this time. She wants to be sure. That means there will be massive sexual tension before this thing is resolved and her heart is won.
Readers are asking me who she will choose. I honestly don´t know. A few them are surprising me by naming Kel or Booke as possible love interests. Well, I never intended that, but I honestly don´t know how her story ends. That´s part of the joy in writing: finding out.
What do you guys think?
I invite you to speculate on who she might end up with and argue for your favorite. If you haven´t read it, you can pick someone at random.
A random commenter will win a copy of Blue Diablo (if the winner hasn´t read it yet.) If the winner has read it, I´ll buy them any paperback they want that also costs $6.99.

And chat on!
♥ ♥ ♥ ♥ ♥
Contest Rules:
Leave a comment INCLUDING YOUR EMAIL ADDRESS to have a chance at winning.
Contest lasts 24 hours and the winner will be randomly selected and announced here on this post tomorrow. Winner will also be contacted via email, and a valid email address must be provided for the comment to be entered in the giveaway. Good luck!!
♥ ♥ ♥ ♥ ♥
Thank for visiting, Ann, and thanks to the wild and glue-crazed Azteclady for arranging your visit. For what it's worth, I'm not sure who I think Corine should end up with (although, based on your casting pics, Jesse wins hands-down). You've left everything so deliciously open-ended. You gave us enough resolution to be satisfied for now, but I can't wait for Corine to let me back into her world. So, how long DO we have to wait anyhow?!