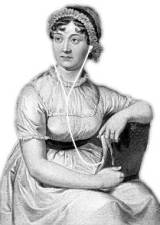 I wrote a three-part series on audio books for The Good, the Bad, and the Unread. I'll leave this post up as a sticky (scroll down for newer posts) and will update the links as each part of the series is published over on TGTBTU.






Don't Miss:
Aural Pleasures 101 - "Why" and "Where" to buy Audio Books - Tell us why you listen to audio books.
Aural Pleasures 102 - "How" to Select an Audio Book - Come share your tips for selection.
Aural Pleasures 103 - "What" Audio Books are Recommended - Share your recommendations and warnings.