see more puppies
ME to Audible
, 12/04/2008 03:40 PM:
Last month there was a promotion to receive a $10 credit with the purchase of 4 audio books. So I went ahead and bought some audio books that I would have eventually bought one at a time, but certainly didn't need just yet.

However, I am not seeing the $10 credit on my account. Please advise.
AUDIBLE to me
, 12/04/2008 4:25 PM:
Thank you for contacting Audible.

I see that you're inquiring of the $10 coupon that's to be issued because of the Listener Rewards promotion we started on 10/28/08. As outlined in the emails we sent out, the promotion ran from the end of October and ended on 11/27/08. I certainly see that these purchases were made within the above dates. Also, all eligible purchases must have a regular price of $14.95 or higher. In looking at your account, that only one out of the four titles had a regular price of at least $14.95. It's for this reason the $10 coupon has not been added to your account.

If you did not see the promotion details we outlined on our site at the time offer, I do apologize.

Here at Audible, we truly value and appreciate your business; if you need further assistance, please respond to this email or if you wish, please provide me with a contact number and the best available time to reach you.

For additional questions, how to contact us and hours of operation, please visit us at: www.audible.com/contactus

Sincerely,
Edwin S.
Audible Customer Support
ME to Audible
, 12/04/2008 6:25 PM:
I DID see the promotional details that were included in the email sent to me,

"*Eligible audio programs must have a regular price of $14.95 or higher. Offer ends Thursday, November 27, 2008 at 11:59 pm EST. Customers who purchase four eligible audio programs during the promotional period will have a $10 Audible coupon dropped into their account no later than Monday, December 8, 2008"



Now, upon re-reading that, I see that I may have expected the $10 coupon too early since the promo states I would receive it no later than Dec. 8, but I am NOT misunderstanding what the conditions were for the promo. In fact you repeated those same conditions, "all eligible purchases must have a regular price of $14.95 or higher". Please note the use of the term "REGULAR PRICE" and NOT "Member Price". When I visit Audible.com, those are two distictively different figures.

My purchases during the promotional time period were as follows:
Undead and Unworthy - REGULAR PRICE: $25.07;
Club Dead - REGULAR PRICE: $31.47;
Living Dead in Dallas - REGULAR PRICE: $29.37
Living with the Dead - REGULAR PRICE: $20.97

Therefore, based on the above information, I DID meet the requirements of the promotion and purchased those audio books in good faith based on the stated promotion requirements. If you are unable to add the $10 coupon to my account, please pass this incident report onto a supervisor who CAN add it.
AUDIBLE to me
, 12/05/2008 10:41 AM:

Thank you for the reply and I am very sorry for not further clarifying the purchase. The books purchased during this period was purchased during our Semi-Annual Half Price Sale. These qualifying books' regular price was, therefore, modified to reflect the sale. Please consider the following list of titles purchased on 11/11/08:

1).Undead and Unworthy
Regular Price: $25.87
Regular Price on 11/11: $12.93

2). Club Dead
Regular Price Now: $31.47
Regular Price on 11/11: $15.73

3). Living Dead in Dallas
Regular Price Now: $29.37
Regular Price on 11/11: $14.68



By the time you purchased your forth book,"Living with the Dead: Women of the Otherworld, Book 9", the Semi-Annual Sale was over and the regular price for this book was and is $20.97. As you can see, this was just as I outlined in my previous email: only one of the four purchases was eligible in the Listener Rewards promotion.

For additional questions, how to contact us and hours of operation, please visit us at: www.audible.com/contactus

Sincerely,
Edwin S.
Audible Customer Support
..........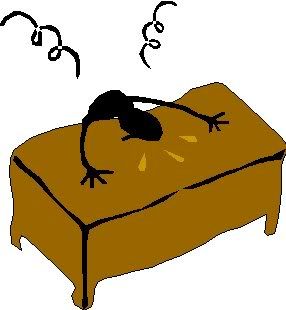 ..........

ME to Audible
, 12/5/2008 11:42 AM:
Nice try. But again I tell you that the promo stated REGULAR price, NOT half price sale price. I made my purchases based on the promotion's statement of conditions and it is reasonable to expect Audible to comply with those conditions. To any reasonable person, it is beginning to appear that Audible engaged in a deceptive sales tactic. I want all communication in this incident forwarded to Audible management.
I never heard back from that ol' Christmas Weasel, Edwin Slippy
(as I've affectionately named him; note his artist's depiction at right and above right)
, but I checked my Audible account the next day and there was a $10 credit sitting there. Then, a couple of days later, I received the following:
AUDIBLE to me
, 12/08/2008 12:03 PM:
Congratulations! You've received a $10 Listening Reward. This coupon is good for any audio program in the store.

We've already dropped this gift of savings in your Audible account so you can spend it right away. Remember, this $10 coupon expires on December 31, 2008, at 11:59PM (ET).
So I bought Stephanie Laurens'
Four In Hand
for $2.56 after the credit. It's actually a sweet, not spicy, Regency from 1999. But I needed something to break up all the Urban Fantasy and Paranormal Romance I've been listening to lately and, after sampling this one, I liked the sound of the narrator, Ashford MacNab's (a woman!), voice. Besides, with all the smexiness behind closed doors, that means I won't get a bad case of the 12-year-old-girl-giggles.
In conclusion,
Audible Customer Service... UR doin' it WRONG
. Regular price means regular half-price SALE price? REALLY? That's the best you've got?! Might I suggest you recruit your people from Health Insurance Claims Departments? Now THOSE people are masters in weaselocity!

more animals
So, will there be a Holiday High Jinks: Part V? Gawd, I HOPE not!
I've spared you from the details of the Victoria's Secret shell game. They only allow three promo codes per order yet there are multiple codes in play AND I was shopping for both my daughters and myself. So, I've completely lost track of the number of orders I had to generate to take advantage of every combination of promo code and items to gain the maximum freebies at the minimum prices. GAK, maybe I should tackle the Big Three Auto Bailout next! Oh man, I won't even start with my opinions on THAT mess!
(Oh, btw, you may have noticed that I redecorated again. I have to admit that this Christmas color scheme is more my style.)
ADDED:
WOOT! I just went back to OfficeMax.com to check on the price of the laptop I bought my oldest daughter (her old one is dying of old age) and not only is it $50 bucks LESS now, but there's a promo for a FREE designer(ish) laptop bag. So I called OfficeMax Customer Service and, while it was no problem to refund the $50 dollars, they couldn't send the laptop case without another purchase. So, I ordered another laptop WITH case and I'll just return the original one to the store for full credit since it's unopened. WOOT! We LOVE the discounts and freebies!
UPDATED:
AUDIBLE to me
, Today 12/15/2008 10:10 AM:
Thank you again for the reply. As requested, I've escalated this discussion to a supervisor. As a reminder, the Listener Rewards program you attempted to take advantage of was to issue a $10 coupon on or around December 23th for the purchase of four books at $14.95 or more. While at the time of the purchase, all of the books were not eligible, the regular prices for those books are clearly $14.95 or higher.

Taking this into consideration, coupled with the loyalty and patience you've already shown by using Audible, the $10 coupon has been issued to your account. Per the terms and conditions of the promotion, however, it will be dropped in your account on December 23, 2008 and will expire December 31, 2008

Once again, I do apologize for any inconvenience and thank you for your patience in this regard.

For additional questions, how to contact us and hours of operation, please visit us at: www.audible.com/contactus

Sincerely,
Edwin S.
Audible Customer Support
OMGWTFBBQ- these people do NOT have it together AT ALL! So does that mean that on December 23rd I'll get ANOTHER $10 credit? Or does it mean that one hand has no idea what the other hand is doing over there at Audible.com and ol' Edwin doesn't know I already received the credit? And maybe Edwin is a bit confused and is referring to Dec. 23rd but really means Dec. 8? Guess I'll find out on the 23rd.