Madelynne Ellis and I have a mini-discussion going on about what characters look like. The problem is that I really can't disagree with the creator of the characters in question, now can I? I mean, after all, SHE's the ONLY one that REALLY knows what they look like, right? Yeah, yeah, Madelynne and other writers say they like it when readers interpret books in their own way, but as far as I'm concerned, the writer is the ultimate authority on her creation. UPDATE: Madelynne picked up the gauntlet and ran with it on her own blog.


So anyone who's been around here any length of time knows that Madelynne's A Gentleman's Wager is one of my all time favorite reads and re-reads, followed closely by its first sequel, Phantasmagoria. My recent gushing about The Tudors started this entire discussion since, at one point, Madelynne mentioned that Jonathan Rhys Myers (with long hair) reminded her of how she pictured Vaughan (from AGW, etc).
I remember that when she compared Vaughan to JRM, my jaw dropped because it was SOOOO different from how I had pictured him. Vaughan is as close as I will ever get to truly understanding what writers mean when they refer to their characters as if they were living breathing people, so it's very hard for me to let go of my OWN image of him and drop in Madelynne's instead.

But how does the writer let her readers know what those characters look like in her head? Here's the thing, no matter how detailed a writer describes the physical characteristics of one of her characters, the fact is that, unless she can point to a real life person and say "He looks EXACTLY like so-and-so", then each reader will have a different picture of that character in their head. And then to further complicate matters, none of us can directly beam our mental images onto a piece of paper so we therefore have to again turn to photos of real life people to convey what WE are envisioning and we can seldom find a photo that EXACTLY matches OUR interpretation either. Thus board wars have started. GAK!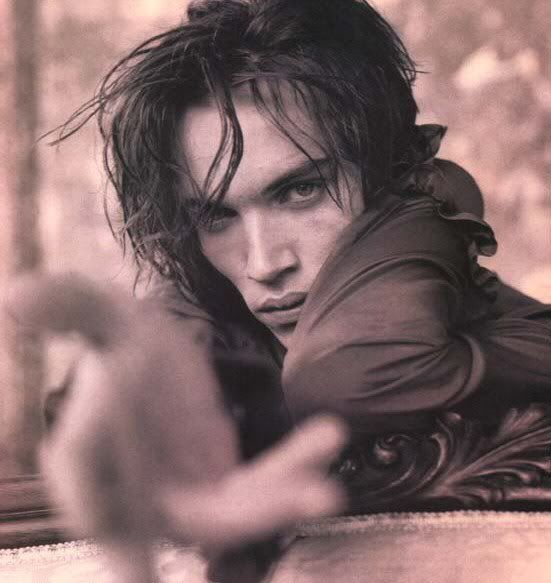 Anyway, Madelynne said she was curious to see how I envisioned Vaughan and Lucerne.

As I said before, Madelynne thinks Jonathon Rhys Meyers reminds her of Vaughan (or vice versa): "Not so much as I picture Vaughan as JRM, as JRM occasionally produces an expression that is entirely Vaughan. It's flashes of Vaughan rather than a totality."


I envision Vaughan as fitting the descriptions of beautiful and intensely sensual, but with no androgyny because there's something still very masculine about his beauty. The pic at right is pretty damn close to how I see him, but Vaughan's a bit less "hard" looking with a touch more of the TYPE of beauty portrayed in this next pic (although the pic on the right definitely captures the brooding/plotting Vaughan):




But his build is closer to this pic, although his muscles don't bulge quite as much. Definitely not as slim as JRM, but still a bit on the wiry side:

Now, in the interest of full disclosure, I have to admit that Vaughan is VERY close to the same vision I have of Jean-Claude from Laurell K. Hamilton's Anita Blake series. They are close enough that they're pretty much interchangeable in my head, no matter how hard I fight it. So here's Jean-Claude/Vaughan on the right in the comic adaptation of the ABVH series:
Yeah, I know, I've spent WAAAAYYY too much time thinking about this.

Okay, so that's as close as I can get to how I envision Vaughan. Now Lucerne is MUCH easier because Jason Lewis is about as close as a guy can get to how I envision him: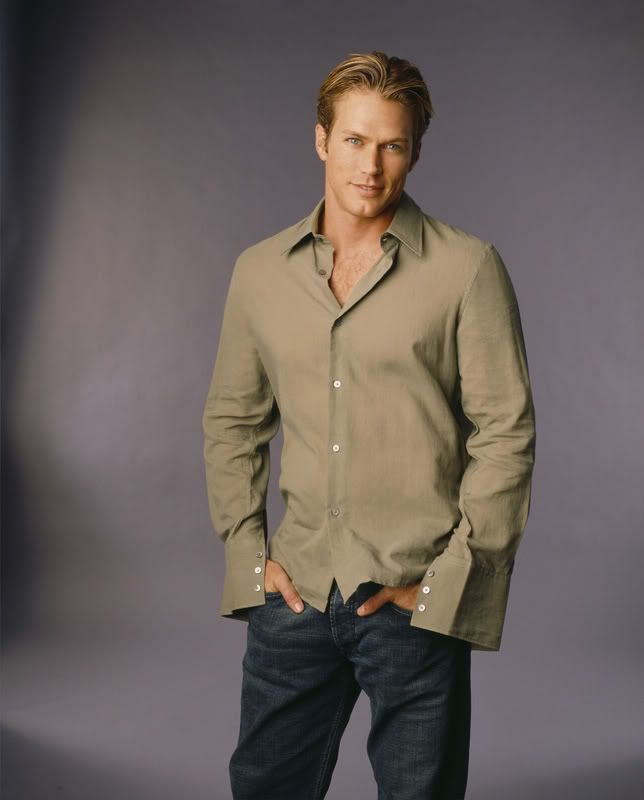 So, whether you agree with me or not (and please do let me know), at least we've had a nice bit of eye candy today, haven't we?