...that all landscapers, tree trimmers, construction workers, etc. cannot work without shirts unless they are WORTHY!

I've got a crew of tree guys here now. They ALL have their shirts off and not a single one of them adds to the scenery around here. DAMMIT! Now our landscaper (when he bothers to show up) is in his early forties and has a bod to die for... but he's dummer 'n a box o' rocks and makes me freakin' crazy cuz he's always bothering me with the equivalent of "MOMMY! MOMMY! Come look what I did!!" UGH! I have enough kids, thank you very much.

Anyway, I decided to create my own lunchtime scenery...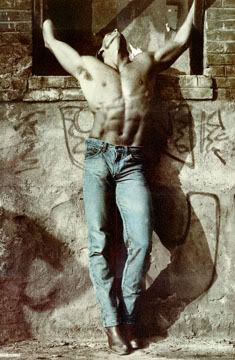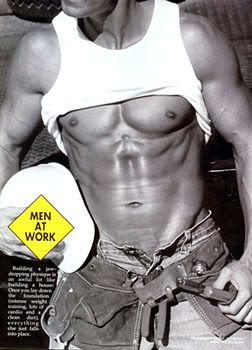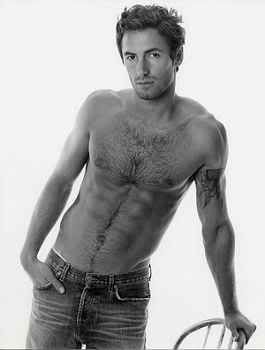 Oh, lookee there... My Josh just happened to show up... what a pleasant surprise!