Since I spend so much time talking about the books that have given me such mental enjoyment, I thought I should further expand my mind through the Art of Photography. So every Tuesday I will present a trio of studies of the human anatomy.

What? Why, yes! You're absolutely right. How astutely observant you are. They DO all happen to be the study of the MALE human anatomy. And your point would be...?

The subject of this week's study will be shit that cracks me the hell up the musculature in motion...








and since they've been whining that I haven't used their services in quite a while, let me re-introduce you to The QB Dancers...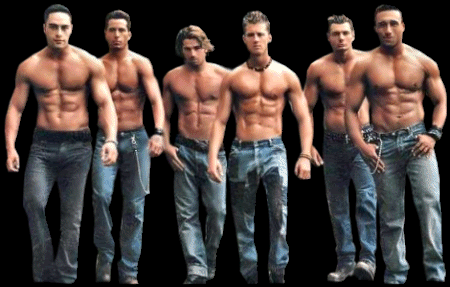 Bonus Study... And you thought I was a pervy old broad?! Shit, the EC party at RT Con is High Tea for Virgin Librarians compared to these horned out babes!






(no wonder everyone's so excited about going to National this week. Just sayin'.)